Eight lucky St. Lucie West Centennial HOSA students started their Spring break a little early attending the 2015 HOSA Spring Leadership Conference March 26-29, 2015 at Disney's Coronado Springs Resort.
The students participated in competitions that enhance their high school education while improving self-confidence and building professionalism. There are over 55 competitions which include Medical Innovation, Biomedical Debate, Sports Medicine, Clinical Nursing, Barbara James Service Award, National Service Project, and Job Seeking Skills.  Students also volunteered their time to assist in conference headquarters, judging middle school events, and counting pennies for HOSA's National Service Project-Leukemia and Lymphoma Society.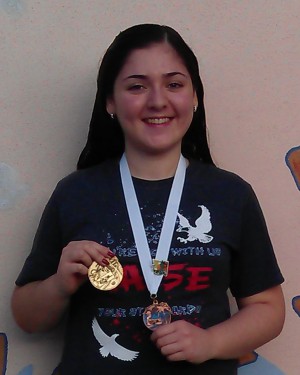 One member of our team was called to the award stage three times Friday night.  Senior Nathalia Gomez earned a medal for her role in our National Service Project earning over $500 in donations for the Leukemia and Lymphoma Society.  Nathalia also works tirelessly outside of our school community as an ER volunteer at Martin Health Systems-SLW, as well as with several organizations such as Treasure Coast Hospice and SWAT.  For that, Nathalia was awarded a Bronze Level Barbara James Service Award.  And finally, she was awarded a $1000 college scholarship from HOEAF-Health Occupations Educators Association of Florida.  Nathalia is now qualified to advance onto the HOSA National Leadership Conference in Anaheim, CA in June.