Don't miss the 10th Annual Back to School Expo on Saturday, August 5th, at the Havert L. Fenn Center in Fort Pierce.
There will be important information for back to school and supplies to help kick off the school year for students!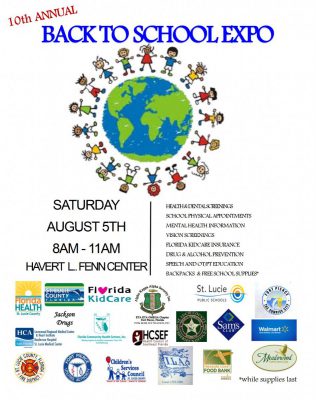 Are you interested in being an exhibitor at this event?  Molly Ferguson is accepting registrations (see below).