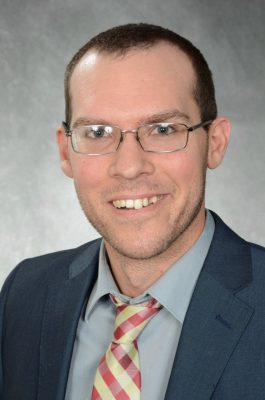 John Davino (SGA) – Teacher of the Year
Dawn Parker (DMMS) – School Related Employee of the Year
Zakiyyah Owens (CAM) – Distinguished Minority Educator of the Year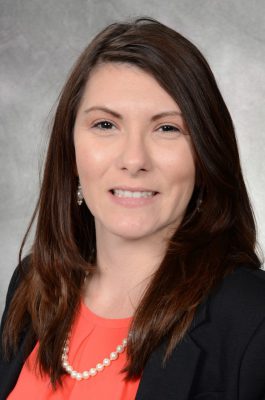 Bridgette Marie Hyde (REE) – Outstanding First Year Teacher of the Year
It was a night to be remembered as recognition and respect was bestowed upon individuals from all walks of education during the annual Night of the Stars gala on Saturday, February 18, 2017.  In a live broadcast from Lincoln Park Academy, St. Lucie Public Schools (SLPS) and the Education Foundation of St. Lucie County announced this year's line-up of educational superstars. Mr. John J. Davino took top honors as St. Lucie County's Teacher of the Year.  Mr. Davino is an AVID elective educator at Samuel S. Gaines Academy where he supports students on pathways to success in their rigorous academic coursework.  Joining him on the stage were School Related Employee of the Year Mrs. Dawn Parker from Dan McCarty Middle School, Distinguished Minority Educator of the Year Zakiyyah Owens from Chester A. Moore Elementary, and Outstanding First Year Teacher of the Year Ms. Bridgette Marie Hyde from Rivers Edge Elementary.
Superintendent E. Wayne Gent said, "The individuals who were recognized this evening represent the outstanding professionals on our campuses who support our students' learning goals.  They challenge, mentor, and advocate for them with an unwavering commitment every day."
Education Foundation President Thom Jones said, "I look forward to this celebration each year as an opportunity to honoring our teachers and support staff for the work they do each day for our students."  He added that The Education Foundation's mission is to recognize excellence in education and support teacher development.  "Event sponsors such as PNC Bank, this year's Grand Benefactor, share our passion for recognizing excellence in education. MIDFLORIDA Community Credit Union sponsored the Teacher of the Year and Herff Jones honored the winner with a commemorative ring. Proctor Construction Company sponsored the School Related Employee of the Year, Keiser University sponsored the Distinguished Minority Educator of the Year, and Seacoast Bank sponsored The Outstanding First Year Teacher of the Year.  Jones offered a special thank you to the many other event sponsors.
Event Coordinator Candace Stone said, "I am honored to help bring this event to the community each year for the sake of our distinguished honorees.  The Night of the Stars is one way in which we can truly honor their commitment to providing for the individual needs of all students."
St. Lucie County's Teacher of the Year and School Related Employee of the Year will now move on to the state level competition.  In the category of Teacher of the Year, the State has a long-standing tradition that recognizes and honors the contributions of outstanding classroom teachers who have demonstrated a superior capacity to inspire a love of learning in students of all backgrounds and abilities. The state finalist for The Florida Teacher of the Year also serves as the Christa McAuliffe Ambassador for Education and represents the Florida Department of Education and teachers throughout the state.
About the Teacher of the Year
John J. Davino
John J. Davino is an AVID elective teacher for students in grades six, seven, and eight at Samuel S. Gaines Academy.  AVID – Advancement Via Individual Determination – is the name of the elective course he instructs, and Mr. Davino's job is to support his students in all of their classes by holding them accountable to the highest standards and providing academic and social support so they will rise to the challenge in preparation for the rigors of college and career readiness.  Based on Mr. Davino's data that boasts a 20 percent learning gain for his students, he is most definitely making an impact.
Mr. Davino appreciates opportunities to work alongside colleagues and share his craft with others.  At his school, he has served as a Team Leader and Department Chair.  As a member of the inaugural District Teacher Leadership Program, he has had many opportunities over the last four years to support district-wide professional development including the teaching and learning framework, instructional strategies, and new teacher mentoring.
Collaboration with colleagues supports the planning and implementation of engaging lessons for his students who are the source of his direct inspiration.  Reflecting on specific individuals who motivate his desire to be the very best teacher, Mr. Davino attributes his inspiration to the quiet Spanish-speaking girl hiding in anonymity and maintaining average grades who comes out of her shell making all A's, to the young boy who said to him, "Mr. Davino, I'm going to work for you because my brother said you actually care," and to the girl whose confidence grew as she worked to channel her anger and model herself after the ethics and attitude of her teacher – Mr. Davino.  For this model educator, inspiration from students continues to fuel his desire to teach.
About the School-Related Employee of the Year
Dawn Parker
Dawn Parker represents Dan McCarty Middle School.  She serves as the school's executive secretary responsible for maintaining the administrative schedule of the school's principal as well as organizing events and serving as an ambassador to parents and community members who visit the school.
As a 12-year St. Lucie Public Schools employee, Parker has been on Dan McCarty's campus for most of those years.  She is extremely involved in campus and community activities beyond her office responsibilities.  She supports students as a mentor, step coach, and Kids at Hope Treasure Hunter.  In the community, she actively pursues committee work in her church and volunteers at Matthews Café.
About the Distinguished Minority Educator of the Year
Zakiyyah Owens
As a thirteen-year veteran educator, Ms. Zakiyyah Owens currently serves as an elementary teacher at Chester A. Moore Elementary.  She believes that her job is to establish a classroom community where all students feel valued and are able to express themselves in their own special way.  She strives to maintain an environment in which students are motivated and praised for following expectations and for being responsible learners. She believes every child brings something special to the learning environment and she strives to assist in the development of their uniqueness.
She works tirelessly in the community to tutor and mentor students and encourages them to participate in group activities.  She is the coordinator and founder of a community youth step team, and in all things, challenges students to go beyond their perceived limitations in order to reach their full potential.
About the Outstanding First Year Teacher of the Year
Bridgette Marie Hyde
Ms. Bridgette Marie Hyde is a third grade teacher at Rivers Edge Elementary School.  She sees her job as one in which she is responsible for helping her students want to learn and know more, for helping build their community while also supporting their mutual respect for one another. She understands that to be a successful teacher, she must understand her students' differing abilities, address the varying needs, balance priorities, and plan strategically.  She also recognizes great value in seeking advice in order to maximize support for helping students.
Aside from her contributions in the classroom, Hyde is actively involved in committees on campus including the school's Cooperative Culture/Positive Behavior Intervention and Supports Committee and STEAM Club for students.  She is an enthusiastic educator who passes this trait along to her students.