St. Lucie Public Schools (SLPS) recently hosted the St. Lucie Soars Take-off Ceremony — an event held at the Treasure Coast International Airport in a BEDE AERO Southeast hanger.  The event, supported by community leaders, served to kick-off the kindergarten through third grade early literacy initiative and highlight the importance of reading.
St. Lucie Soars is a SLPS literacy effort that includes a community initiative in partnership with Big Brothers Big Sisters to recruit volunteers and mentors to help close the gap on third grade literacy. The gift of reading opens the door to the world for students.  Consider becoming a volunteer for St. Lucie Soars, and you will be helping a child in become a proficient reader.
St. Lucie Public Schools Superintendent E. Wayne Gent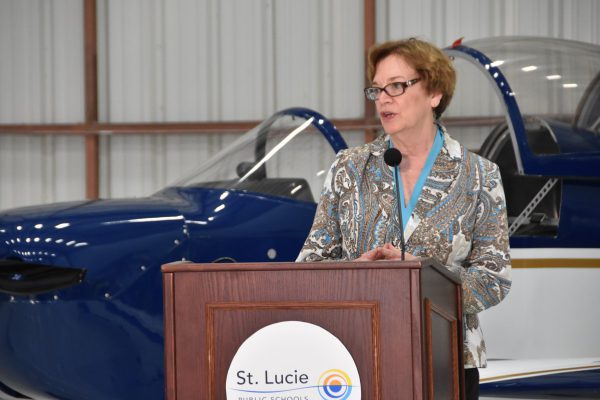 Fort Pierce Mayor Linda Hudson
Port St. Lucie Mayor Gregory Oravec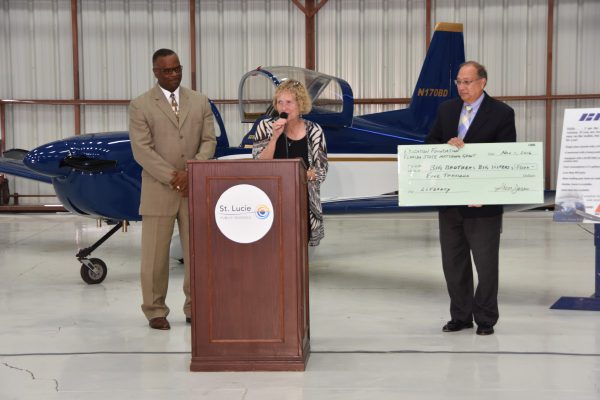 Dr. Judi Miller, Chief Executive Officer of Big Brothers Big Sisters, is presented with a $5,000 donation from
The St. Lucie Education Foundation by Thom Jones and Representative Larry Lee.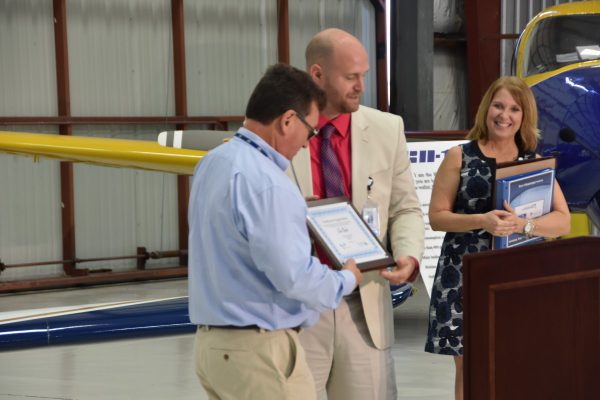 Mr. Jim Bede is presented with a certificate of appreciation for donating BEDE AERO Southeast air hanger for the event.