In what has come to be an annual tradition at the St. Lucie County Fair, schools prepare displays with anticipation of being recognized by the members of the Fort Pierce Sunrise Kiwanis judging teams.  They look forward to the announcements for top winners.
The Kiwanis announced winners for each category at the April School Board Meeting.    
First Place Sponsor: Garber Buick GMC
Elementary School: Fairlawn
Middle School/K-8: Palm Pointe
High School: St. Lucie West Centennial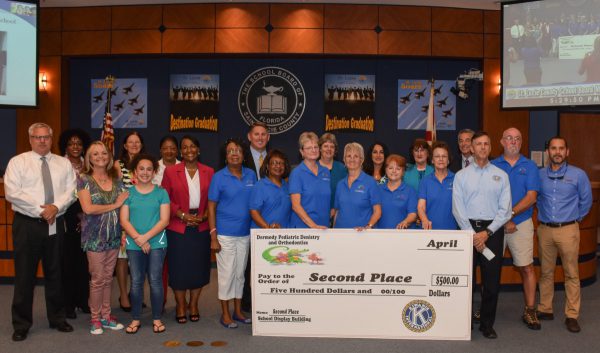 Second Place Sponsor: Dermody Pedriatric Dentistry and Ortodontics
Elementary School: Frances K. Sweet
Middle School/K-8: West Gate
High School: Fort Pierce Central
Third Place Sponsor: Westside Church
Elementary School: Lawnwood Elementary
Middle School/K-8: Fort Pierce Magnet School of the Arts
High School: Treasure Coast High School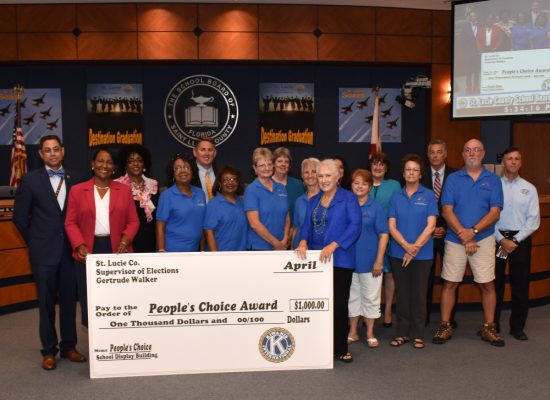 People's Choice Sponsor: Supervisor of Elections
Lincoln Park Academy
Dr. Suess Days Sponsor: Kiwanis
Fairlawn
Frances K. Sweet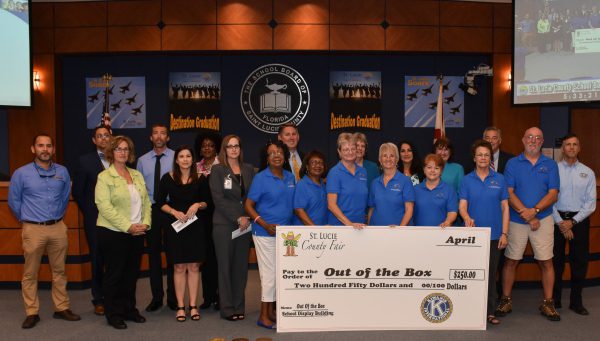 Out of the Box: SLC Fair
Elementary School: Village Green
Middle School/K-8: Allapattah Flats
High School: Lincoln Park
*A special thank you to the Retired Educators for their support with judging fair displays.